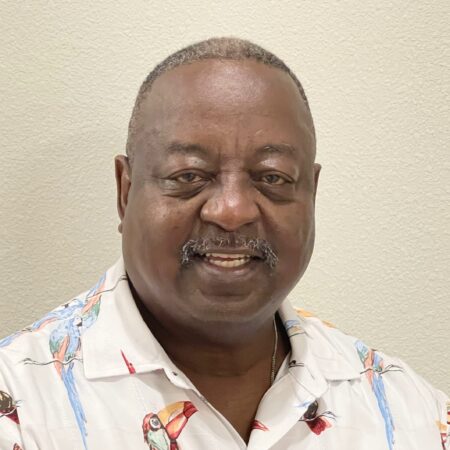 Dr. William Smith
Assistant Principal
EDUCATION
Bachelor of Science Degree in Political Science & English from Western Michigan University.
Master of Education Administration
Doctorate Degree in Education Administration and Supervision from Arizona State University.

MY MESSAGE
Greeting everyone! My name is William Smith Jr. I am a native of Michigan, however I have lived in the Valley of the Sun since 1981. I have been an educator for several decades. I have served as a teacher, a principal, a Director of Special Education, a Director of School Leadership, and a Director of School Safety. I am excited about this great educational team, and I feel it is a privilege to be able to collaborate and contribute to this school.
I have written several articles concerning the area of African American males in special education, one the latest being: "The Overrepresentation of Minority Students in Special Education." I have given numerous presentations in the area of Special Education, mentorship, minority males and education, and school suspensions, and most recently a forum for Parents titled "Parenting During a Pandemic." I currently serve as a mentor to young males ages 10-18 as part of the Omega Youth Leadership Academy, (OYLA).
On a personal note, I am married to Petra (Chinn) Smith; we have two adult daughters, Amber and Atia, and one grandson John. I am excited and ready to serve this wonderful education community.