Frequently Asked Questions
How Long Has SVA Been In Operation?
Sun Valley Academy (SVA) opened its doors as Sun Valley Charter School in 2009 in Laveen. In 2018, SVA moved to our South Mountain campus and changed our name to Sun Valley Academy.
Why Should SVA Be The School Of Choice For My Child?
At SVA, we are committed to every scholar, every day because we believe all children can succeed. We offer an accelerated academic program along with a loving and supportive environment. At SVA, we form a three-way partnership between scholars, parents, and our teachers to ensure your child receives the best education possible. Leadership is also very important to us and is an integral part of SVA's curriculum. Our goal is to ensure scholars are prepared to lead in all aspects of life. At SVA, we are more than a school, we are a family.
When Is The First Day Of School?
School will begin on Monday, July 19, 2021. Our Academic Calendars can be found by clicking here.
How Do I Enroll My Scholar At SVA?
To enroll your scholar at SVA, click here to visit our online enrollment portal. If you have questions or need assistance, please call our enrollment team at 602-692-4914 (South Mountain) or 623-600-7660 (Avondale).
What Are The School Day Hours?
The school day for scholars begins at 7:55 a.m. and ends at 3 p.m. on Mondays, Tuesdays, Thursdays, and Fridays and from 7:55 a.m. to 1 p.m. on Wednesdays. Parents may drop their children off at school at 7:30 a.m.
Does SVA Offer A Before And After School Program?
Absolutely. SVA's Kids Care Program is available to families before and after school. Kid's Care opens at 6 a.m. and closes at 6 p.m. Monday through Friday.
Does SVA Have A Dress Code?
SVA has a dress code for scholars in grades K-8. Scholars are to wear polo-style or button-down collared shirts that are solid red, navy, or white (no logos or insignia) in color. On Fridays, scholars may wear school spirit shirts. Solid navy and khaki-colored shorts, skorts or skirts (of modest length), or pants are permitted for bottoms.
Our full Dress Code can be found here.
Does SVA Provide Bus Transportation?
At this time, SVA does not provide bus or van transportation to pick scholars up for school or to deliver them home. Transportation is provided for field trips.
When Is Meet The Teacher Night?
Meet the Teacher Night will be held at 5:30 p.m. on Wednesday, July 14, 2021, at our Avondale campus and on Thursday, July 15, 2021, at our South Mountain location.
Does SVA Offer School Tours For Parents And/or Community Members?
Yes, we do! If you would like to tour our campuses please call 602-692-4914 for South Mountain and 623-600-7660 for Avondale to make arrangements.
What Are The Grade Levels At SVA?
SVA offers Kindergarten through 8th grade.
What Is The Age Requirement For Sva's Kindergarten Program?
Children who are five years of age before December 31 of the current school year are eligible for SVA's Kindergarten Program.
How Can I Participate In My Child's School Day?
Parents can be an incredible support system by ensuring your scholar is on time and prepared for school each day. You may also volunteer in your child's classroom, assist with activities, and serve on the Parent Leadership Coalition (PLC). You may contact the PLC via email or call the SVA front office for more information. Engaged parents are essential to our success and SVA definitely wants to partner with you!
What Type Of Curriculum Is Offered For Students?
SVA takes pride in providing a quality education for all of our scholars in grades Kindergarten through 8th grade. We refer to the boys and girls that attend Sun Valley Academy as "scholars" as opposed to "students" because we have created a culture of high standards and rigor. Our philosophy is grounded in the belief that ALL students can learn and thrive when placed in the correct environment. Our scholars are exposed to a traditional, yet rigorous, curriculum aligned to Arizona State Standards. Traditional content like reading, writing, math, science, and social studies is taught. We also offer specials classes for P.E., Art, and Technology along with the following:
Spalding Education: Spalding is the foundation of our English Language Arts (ELA) curriculum in grades Kindergarten through 5th grade. Our scholars learn the 70 phonograms that make up the English language; spelling rules used in the English language, and how to spell the most common words used in the English language. In addition to phonogram and spelling lessons, our scholars are taught handwriting and cursive skills.
Saxon Math: Saxon curriculum is taught at an accelerated rate, meaning each grade level is taught on the grade above their current grade. The curriculum incorporates hands-on instruction, collaboration with peers, and at-home family connections.
Beyond Textbooks: Beyond Textbooks (BT) is a curriculum instructional guide that allows teachers to teach the state standards in an efficient and coherent manner. The instructional guide is the "what" (standards) teachers teach, and our professional instructional staff has the autonomy to present content utilizing research-based instructional materials and strategies. BT is used for literacy and writing instruction in the ELA block, science, and social studies.
Leader in Me: SVA is a Leader in Me school. The Leader in Me program is based on Stephen Covey's 7 Habits of Highly Effective People, and the curriculum "teaches 21st-century leadership and life skills to students and creates a culture of student empowerment based on the idea that every child can be a leader."
Are Sports And Extracurricular Activities Available At SVA?
SVA is a member of the Canyon Athletic Association (CAA). We offer bitty basketball for our younger scholars along with competitive flag football, soccer, volleyball, basketball, and chess for our older scholars. We also have cheerleading for those who want to demonstrate their SVA school spirit!
Does SVA Have A Preschool Program?
Sun Valley Preschool is a tuition-based, DES certified full-time Preschool Program serving families with children that are 3, 4, and 5 years of age in the Laveen/South Mountain and Avondale areas. Sun Valley Preschool offers a curriculum that prepares our preschoolers for our accelerated Kindergarten Program.
Does SVA Offer Scholarships For The Preschool Program?
Scholarships are not available for our Preschool Program.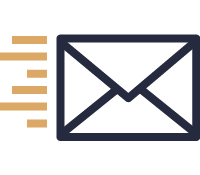 Have Any Questions?
We would be more than happy to help with any questions you might have.