Family Resources
Log into your SVA PowerSchool account for instant access to real-time scholar performance
Sign into SVA PowerSchool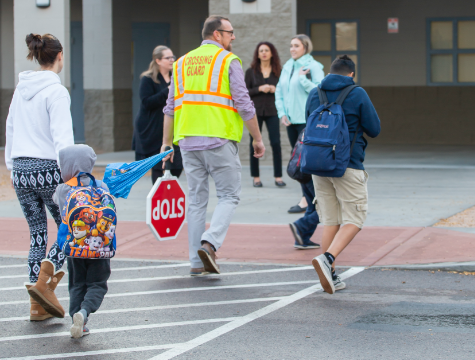 School Hours
Drop off begins at 7:40 a.m. and students must be picked up by 3:15 pm M, T, TH, F, and 1:15 p.m. Wednesday.
Kids Care before and after school program (6:00 a.m./6:00 p.m.)
7:55-3:00 Monday
7:55-3:00 Tuesday
7:55-1:00 Wednesday
7:55-3:00 Thursday
7:55-3:00 Friday
Illness Policy
Students must be healthy and in attendance in order to learn effectively. Therefore, it is important to limit the spread of communicable disease and illness within the school community. Students with symptoms of certain communicable diseases, such as chickenpox (varicella), whooping cough (pertussis), "stomach flu" (norovirus and others), and the "flu" (influenza), need to remain home until they are no longer contagious or cleared by a licensed health care provider. However, in general, students may not remain at school with a fever greater than 100.4 degrees F, vomiting, or diarrhea. Students exhibiting these symptoms may not return to school until fever-free without the use of fever-reducing medications for 24 hours, free of vomiting for 24 hours, and free of diarrhea for 24 hours. Students who have three or more consecutive absences due to illness must provide documentation from a medical provider.
Any student with an open wound that is draining, discolored, or foul-smelling discharge will be sent home with a recommendation for further evaluation. Open wounds must be covered during school hours.
Lice (Pediculosis) is an infestation of tiny insects that live on the human body, typically on the scalp. They lay eggs, called nits, which are attached to the hair shaft, close to the scalp. Lice are spread by close contact (head to head, shared combs, shared hats, and shared linens, for example). Lice do not jump from person to person. Lice can be a difficult infestation to eradicate and may result in significant time lost from instruction if they cannot be controlled, thus it is important to limit the spread of this pest in the school community. Students with an infestation of active lice may not remain in school. Students may return when they have completed a full treatment and are free from active lice. Please see the health assistant for further information on treatment and home infestation control.
Students who become ill during school hours may not leave without visiting the health office and having a parent sign them out at the front office desk.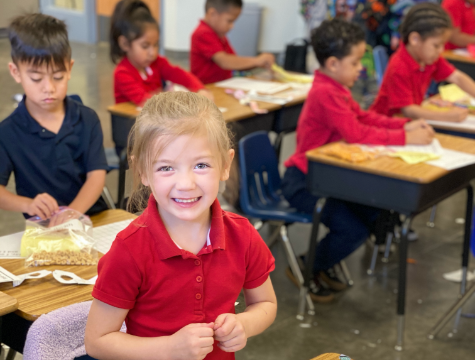 Uniform Policy
Tops-Polo style or Button-down shirt-solid Red, Navy, White with collars (no logos or insignia), or school spirit shirts (Fridays only)
Bottoms-Solid Navy and Khaki shorts, skorts or skirts (of modest length), or pants
Non-Discrimination Policy
Sun Valley Academy does not discriminate against any individuals and offers programs without regard to race, color, national origin, sex, or disability. Admission to and participation in any program is not denied for lack of English skills. All students, regardless of race, color, disability, or other factor will have equal access to attend Sun Valley Academy.
Parent Communication Tools
Sun Valley Academy provides a multitude of ways to communicate for parents to communicate fostering a culture of family involvement and support. We believe active involvement is key to ensuring the development of the whole child and ongoing student academic success.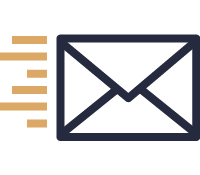 Have Any Questions?
We would be more than happy to help with any questions you might have.